Online Market
Welcome to my virtual market stand! Feel free to look around and browse through my offers. If you click one of the order buttons, an email is sent to me with your information. I will then get in touch with you and we will decide together the details for delivery and payment. In that way you can stay at home, and still enjoy my services.
If you have any questions or specific dietary requests, you can send me a message. I'm always happy to adapt my dishes and treats to your needs.
Meals & Experiences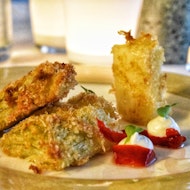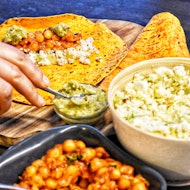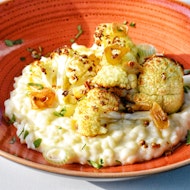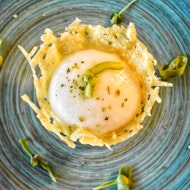 Weekend brunch for 2
€ 29,90
A complete brunch for 2 with a mix of sweet and savory dishes. You can choose between a vegetarian and a vegan menu that includes one spread, 2 quiche pieces, 2 types of mini-cakes and a soup or a salad. Order before Thursday to have it delivered Saturday morning, or before Friday for the Sunday delivery.
Romantic dinner for 2
€ 44,90
A surprise three-course menu (vegan or vegetarian) for two people. Any allergies or preferences will be discussed in advance. Order before Thursday to have the dinner on Saturday evening, or before Friday for the Sunday delivery
5 Food Experiences Meals
€ 44,90
This voucher is meant for whenever you feel like enjoying a meal but don't want to cook yourself. This can also be a perfect gift to reduce the workload for your dear ones staying at home. Each week another meal for dinner, delivered at your door. This voucher allows you to order 5 main courses. Always a choice between a vegan and a vegetarian menu.
Super Dulce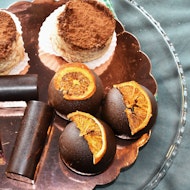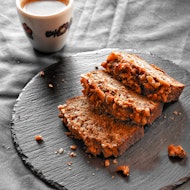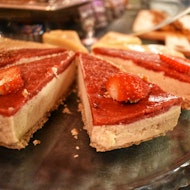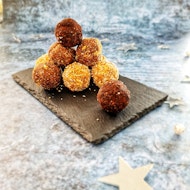 Vegan Banana Bread
€ 15,00
A low on gluten, nutritious, with zero refined sugars loaf of banana bread. Stays good for up to 3-4 days and also keeps very well in the freezer, so you can keep some for later!
Super Dulce Treat box
€ 18,00
A combination of 6 pieces of treats with zero refined sugars, fully plant-based and 100% delicious! The box contains 2 pieces of Tiramisu, 2 slices of Banana bread, and 2 Mousse domes. In the mood for something else? Let me know!
Super balls (10 pieces)
€ 8,00
A mix of 3 different types of super-nutritious power-balls. Coconut, Snickers and Choco, all raw and vegan, without any refined sugars or flavor enhancers; just pure ingredients! Ideal as a snack in between meals or after doing sports! Stays good for up to 3-4 days and also keeps very well in the freezer, so you can keep some for later!
No-cheese cake
€ 24,00/ € 40,00
A creamy delight, without any refined sugars, based on cashew cream, with a crunchy base and a delicious, glazy top layer. The top layer can be fruity or salty caramel.
The mini cake is perfect to slice into 4 to 6 pieces, while the regular cake has 10 to 12 slices.
Layered Cake
€ 33/ € 55
For a celebration, birthday, or for a regular weekend treat, what can be better than a layered cake? My cakes are fluffy and creamy, while my main focus is on flavour: whether you choose for a fruity cream, chocolate or vanilla, you will never get a boring cake!
Most of my cakes are vegan, low on refined sugars and I can accommodate gluten or nuts intolerances. The price starts at 5.5 € per slice. From a small cake (15 cm diameter) you can get between 6 to 8 slices, while for a medium cake (20 cm) you will get between 10 to 14 slices.
Need a cake? Send me a message via the "Yes, please!" button, and I will get back to you to discuss all the details, flavour preferences, and decoration needs.